One - LH Level 2 Duty Holster for a Ruger Security 9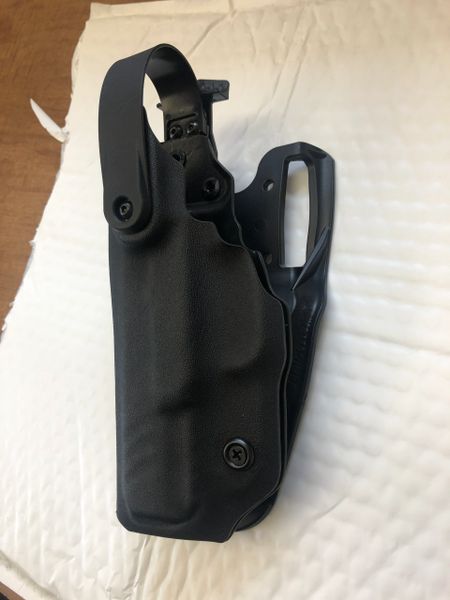 One - LH Level 2 Duty Holster for a Ruger Security 9
One- LH Level 2 Duty Holster Ruger Security 9
This item was a custom online order; but canceled at the time of shipment. There are no flaws in this holster.
Includes: A Blade-Tech duty mount and auto-hood.
This holster is a non-light bearing - with no RMR cut holster and does not support any suppressor sights.
You must check with your departments regulations. Charlie Mike Tactical Solutions
will not be held accountable for any departmental issues/incidents involving this holster.
All discounted items have been fit tested with our molds, but are an as is purchase.