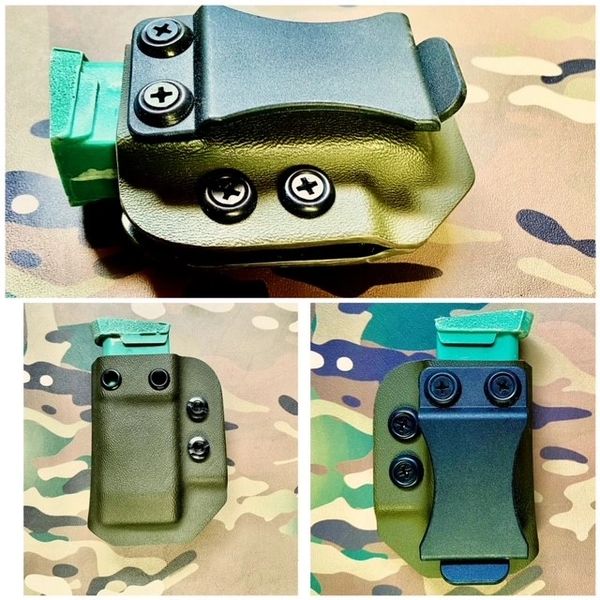 Single Magazine Pouch
Single Magazine Pouches are constructed out of a sturdy .080 Kydex.   The Single Magazine Pouch is minimalist in design and can be worn on the belt, inside the waistband, or in the pocket. We are now fitting all our single mags with a retention device that will allow you to make incremental adjustments to retention. The Single Magazine Pouch comes in Black Kydex, at no additional charge (other options are available at additional cost).  
HELPFUL HINT
The Single Magazine Pouch shown above is equipped with a clip that can be used IWB or OWB, which is the standard selection shipped, unless otherwise selected.