Outside the Waistband (Standard)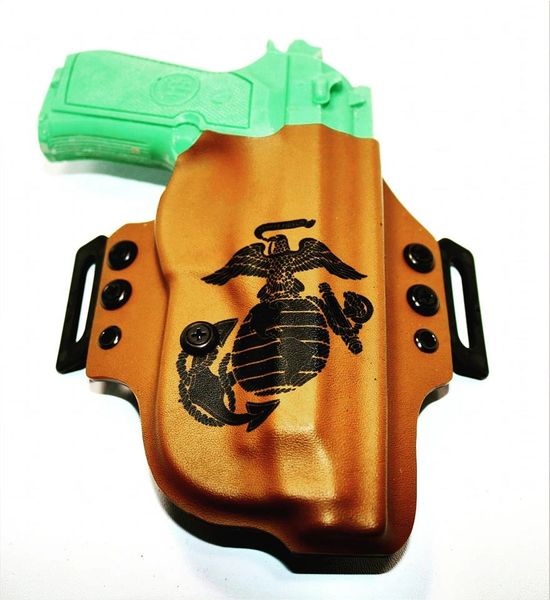 Outside the Waistband (Standard)
The OUTSIDE THE WAISTBAND holster is a slender holster that contours to the wearer's hip, making it easily concealable.  This holster is 2 pieces of kydex riveted together and vacuum pressed.  This holster is constructed out of a sturdy .08 Kydex and the standard model comes in black, equipped with standard belt loops, with a 0 degree cant, and sweat guard.
If you have an RMR or any extras on your firearm please email us using our contact form .
If you are looking for more mounting options, check out The Competitor holster!!   
HELPFUL ORDERING HINTS
COLOR/PATTERNS
    This holster has the ability to have 2 colors (front & back), please specify in your order if you want this option. 



LIGHT/LASER ORDERING 
If you don't see a specific light/laser in the drop down menu for lights
        1) Check Inventory tab to see if your light is available
        2) Check the firearm list, some lights are attached to our firearm molds, so the light may not be in the light drop down menu, but will show up with the firearm.
FEATURES
        1) Refer to the Picture Gallery for examples of different Cut Styles like Straight, Sport, Arched, Rounded, etc..
         2) Tensioner:  (FOR NON LIGHT HOLSTERS) Gives the ability to tighten or loosen the retention of the holster as needed.